FREE CONSULTATION
CALL NOW!

Articles
Making the Most of Your Ghost Experience (or How to Work with a Ghostwriter)
by Robin Quinn
When I mention that I ghostwrite, people always have plenty of questions about the process. One reason for their questions is that ghostwriting is an underreported aspect of publishing. So here are some basics to keep in mind for a time when you might need to hire such a secret partner.
Why Hire a Ghostwriter?
These types of ghosts really do exist and for some important reasons. The main one a lack of time for writing on the part of the expert or celebrity has been the impetus for my involvement in all six ghostwriting manuscripts have been assigned so far.
The second reason is that some experts or celebrities lack writing skills. On one of my projects, English was not the main author's primary language, so he wouldn't have been able to write the book himself.
In addition to writing skills, a ghostwriter also brings their experience in publishing to the project. In my case, I have been in book publishing for more than a dozen years, have produced PR kits for over a decade, have edited over a hundred books, and have worked as a journalist off and on since the late 1970s.
How Do You Choose a Ghostwriter?
Bottom line: There has to be a match of personalities and talents. If you can't relate to your ghostwriter during your initial meetings or conversations, this is not a positive signal for moving forward. Also, the ghost should have enthusiasm for your concept or story.
Preliminary activity should include a look at samples of the ghost's earlier writing. Check to see if it meets the quality and feeling that you're going for. If you have a true crime story, a ghost like myself with a psychology, health and spirituality background probably isn't a wise choice. However, the ghost may surprise you.
Part of your ghostwriter's job will be to capture your voice. For that reason and others, I feel that the best sample is always work on your particular project. After the structure for the book is carved out, start with the writing of just one chapter to see how it goes.
In your initial meetings, your ghost will also be evaluating whether or not to work with you. The ghost should be able to tell you whether there is potential in your idea. An ethical ghost is not going to encourage you to invest in a book that has little promise of success.
What Details Should You Be Aware Of?
In some ways, ghostwriting is uncharted territory. Other ghostwriters may offer you different views of the following details, but here is what I've observed:
Research: In many cases involving an expert, most of the background and information comes from him or her. This is essentially why they are considered the author. Experts usually have spent a lot of time developing their concept and amassing background. However this isn't always the case, so research is definitely a point to be covered early in your discussions.

Credit: In ghostwriting, the range for the credit on the book goes from no acknowledgment on the book at all, to a "thank you" in the acknowledgments, to "as told to" credit on the cover, to a full co-author line on the cover. The arrangement is whatever is worked out on a particular project.

Money: Here, again, the range is considerable. Some writers are willing to postpone payment for royalties; rare celebrity ghosts may make more than $100,000 per book. A ghost could estimate an overall project fee, or he or she may prefer to work at an hourly rate. Again, it is whatever you negotiate. A share of royalties may also be part of the agreement whether or not the ghost is paid. There could be reimbursable expenses for the ghost too, such as phone, express delivery, etc.
As with any relationship, a cooperative attitude and shared enthusiasm will help push the project forward to completion. A professional ghost is discreet and does not intrude on the author's role once the book goes into publication. In turn, my authors understand the need for referrals and recommendations. On that last note, asking your colleagues for names of ghosts is always a good way to track down those phantom ghostwriters with proven skills.
Robin Quinn is a ghostwriter, book collaborator and editor from Los Angeles. For more information, e-mail quinnwordforword@aol.com or call 310/838-7098.
Need web site writing?

Contact Information
Principal Contact

Robin Quinn, Lead Writer & Editor

Telephone

310/838-7098

FAX

310/838-7098 (call first)

Postal address

10573 W. Pico Blvd., #345, Los Angeles, CA 90064

Electronic mail

General Information: quinnwordforword@aol.com


Have a Happy Day!
Books are Fun!
I Can Help You Get Your Book Done!
"Great attitude and amazing talent!"
Patricia Fitzgerald, The Detox Solution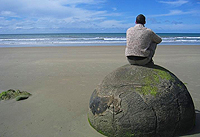 "I wanted the best editor... so I took The Self-Publishing Manual to Robin Quinn."
Dan Poynter, Para Publishing

"Robin Quinn is a very talented writer."
Ghost client, alternative health title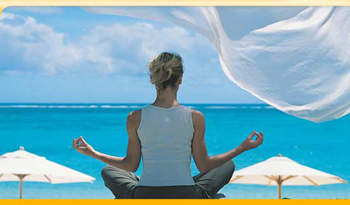 "Working with Robin was such a pleasure. I look forward to working with her again."
Ghost client, spirituality title