Clients
In our more than 15 years in business,
we've provided editing and writing assistance
for more than 175 book clients.
That sure is a lot of experience!
Working with clients is one of the most exciting parts of this business. We pride ourselves in providing personalized, supportive services.
Here's a sampling of some of our favorite projects:
Health & Nutrition
Maureen Whitehouse
Soul-Full Eating
www.soul-fulleating.com
Patricia Fitzgerald
The Detox Solution (IPG Small Press Bestseller)
www.detoxsolution.com
Larry Clapp
Prostatitis: The 60 day cure
http://www.prostatitis60daycure.com/
Spirituality
Michelle Morris Spieker
The Cherished Self
http://www.cherishedself.com/mainindex.html
Karen Bentley
The Book of Love
http://www.curledup.com/booklove.htm
DeBora M. Ricks
Love Addicted:
One Woman's Spiritual Journey through Emotional Dependency
http://www.amazon.com/Love-Addicted-Spiritual-Emotional-Dependency/dp/0976403102
Psychology
Maureen Stearns, MS
Conscious Courage
http://www.consciouscourage.com/courage/latest.html
Marilynn Carson
Keeping It Real with Yourself
http://expresswaypub.com/books.htm
Patrick David Yanello
Personality Reality
http://www.personalityreality.com/Personality_Test_Author.htm
Self-Help
Steve Nakamoto
Dating Rocks:
The 21 Smartest Moves Women Make for Love

Nancy J. Wasson, Ph.D. and Lee Hefner
Divorced Dads:
101 Ways to Stay Connected to Your Kids
(Best New Voice & Best 1st Book Awards!!)

Bob Boog
Real Estate Sales from Hell
Selling Homes 1-2-3
http://www.bobboog.com/
Publishing & Writing
Dan Poynter
The Self-Publishing Manual
http://www.amazon.com/gp/product/1568601344
Nick Camas
The Pop Vocabulary Book

Novels & Memoirs
Bob Keane
The Oracle of Del-Fi: My Life in Music
http://www.del-fi.com/book.htm
Cheryl Matlock
Next Time
http://www.cmatlock.com/
Bernadene High Coleman
Beyond Color
http://www.mamarose.com/pages/abouttheauthor.htm
Pete Whalon
The Saigon Zoo
Website Writing & Editing
Helene Byrne
Bounce Back Fast! DVD
http://www.befitmom.com/
Kathryn Kraemer Troutman
Ten Steps to a Federal Job
http://www.resume-place.com/media/press.html
News Release Writing & Editing
Johnny T. Cheng
Waterfalls of New Zealand
www.storynaturepress.com
Kathryn Kraemer Troutman
Ten Steps to a Federal Job (Best Career Book of the Year Award!)
http://www.resume-place.com/media/marchforinternships.html
Lloyd Writing
Triumph Over Hepatitis C
http://www.1888pressrelease.com/press-release-834j1lxe0.html
(This news release spread like wild fire all over the Net!)
Back Cover Copy - Writing & Polishing
Tonya Zavasta
Beautiful on Raw
www.beautifulonraw.com
Pete Whalon
The Saigon Zoo
http://www.saigonzoo.com/pages/1/index.htm

Contact Information
Principal Contact

Robin Quinn, Lead Writer & Editor

Telephone

310/838-7098

FAX

310/838-7098 (call first)

Postal address

10573 W. Pico Blvd., #345, Los Angeles, CA 90064

Electronic mail

General Information: quinnwordforword@aol.com


Have a Happy Day!
Books are Fun!
I Can Help You Get Your Book Done!
"Great attitude and amazing talent!"
Patricia Fitzgerald, The Detox Solution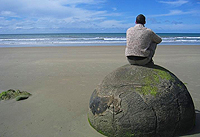 "I wanted the best editor... so I took The Self-Publishing Manual to Robin Quinn."
Dan Poynter, Para Publishing

"Robin Quinn is a very talented writer."
Ghost client, alternative health title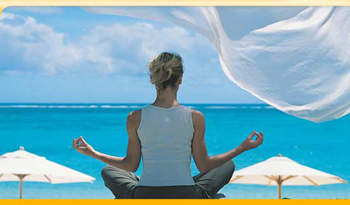 "Working with Robin was such a pleasure. I look forward to working with her again."
Ghost client, spirituality title