FREE CONSULTATION
CALL NOW!

Articles
Structure:
The Roadmap for Your Nonfiction Book
by Robin Quinn
Okay, so you have an idea for a book that's exciting. You've done much of your research on the topic, and you feel ready to get started with the writing. Just what are your options for structuring your book? This article covers some classic structures that have worked again and again for nonfiction authors.
I'm a firm believer in charting your course before the writing begins. It will save you time and give your work flow and cohesiveness. A case in point: An author friend of mine likes to be more spontaneous and as a result overwrites. Though a New York house published her work in the past year, it took her 10 years to complete her psychology book. I have to wonder how much extra effort she expended because she didn't carefully plot out what she wanted to write about ahead of time.
In contrast, one summer I ghostwrote my first book in just three and a half months. One thing that made this possible is that the chapters were clearly in place before the writing began. Though the order of the chapters eventually changed and a particular chapter emerged as a better choice for concluding the book, I knew what I had to cover when I sat down and started to write. This was the result of conceptual work that had been completed earlier.
Your Table of Contents
The Table of Contents is the basic outline of your book (in other words, its structure). It provides a roadmap for you as an author and shows where you will travel in the realm of ideas. Your chapters should accurately address the important topics covered in the manuscript. Eventually you will also structure your individual chapters with subheads that will show a sense of progress through those sections of the book too.
Classic Structures
Writing is, after all, a creative process, and different authors will give their own particular spin to books that cover the same topic. Therefore you will probably find that more than one structure would work with your idea. However it's likely that one particular structure will make the most sense and best support the information you want to present.
If we look at structure as a roadmap, we can think of what type of tour we want to give the reader through our material. Here are the classic "travel packages."
Chronological Order: This structure comes from a long line of oral storytelling. It travels through time as events emerge. A successful example of a book that utilized this structure would be And the Band Played On by Randy Shiltz. This author was a reporter at the San Francisco Chronicle when AIDS was first recognized as a health threat to society. In his book, Shiltz walks the reader through the initial cases and the response from public officials. Types of books that use chronological structure include histories, biographies, and investigative reporting.
Classifications: Here the author divides the topic into categories. For instance, an author writing a horoscope book might start with an overview chapter, follow this up with one chapter for each individual sign, and then conclude the book with a summary or kickoff chapter. Another example would be Wayne W. Dyer's Wisdom of the Ages: A Modern Master Brings Eternal Truths into Everyday Life. Dyer's book presents the ideas of 40 of the greatest thinkers of the past 25 centuries. Wisdom of the Ages begins with an Introduction containing Dyer's reflections on what is to follow. Each subsequent chapter covers a different thinker (from Buddha to Elizabeth Browning to Henry David Thoreau to Dorothy Parker). The last chapter is a compilation of thoughts from Dyer himself.
Step-By-Step Progression: An author using this style presents the more easily understood information first, then builds by adding chapters containing material of increasing complexity. Thus the earlier chapters serve as a foundation for the ideas that follow. Or (perhaps in a how-to book) the author may introduce concepts in the order that the reader would use or learn them. The best-seller In the Meantime: Finding Yourself and the Love You Want by Iyanla Vanzant is built on a loose step-by-step structure. Using the idea of moving into different levels of a house, Vanzant explains how to progress upward from "basement" thinking (and relating) toward "the third floor of love's house."
Literary Form: Another option for nonfiction writers is to borrow the literary order used in some novels and screenplays. Thus these books begin with an inciting incident. As the author (or the main person covered in the book) attempts to solve a problem, matters only become worse. Finally, the book culminates with the author handling the problem and learning something in the process. A nonfiction book featuring this structure is Running the Amazon by Joe Kane. It chronicles the challenges and difficulties experienced by a handpicked group of adventurers as they attempt to navigate the world's longest river from source to mouth. Kane was brought along to write about the expedition but soon became more deeply involved. Nonfiction that can fall into the literary structure category includes biography and personal essay.
Of course, there are other structures beyond those described in this article; however, I think you will find that many are offshoots of those covered here.
Traveling with a Map
When you go on a car trip to the mountains, desert, or ocean, it only makes sense to study the map beforehand and plot a course. Are you in the mood for a drive along the back roads, or do time constraints demand that you travel the interstate? In the same way, when you structure your book, you decide what kind of experience you will provide for the reader, what territory will be covered, and what the destination will be. Of course, you want to remain flexible if additional stops (chapters) will enhance the journey. But you can avoid traveling down dead-ends if you give yourself time to thoroughly think through which structure will best serve your work.
More articles by Robin Quinn are on this site.
To inquire about reprints or reposting any of the articles,
write to her at quinnrobin@aol.com.

Contact Information
Principal Contact

Robin Quinn, Lead Writer & Editor

Telephone

310/838-7098

FAX

310/838-7098 (call first)

Postal address

10573 W. Pico Blvd., #345, Los Angeles, CA 90064

Electronic mail

General Information: quinnwordforword@aol.com


Have a Happy Day!
Books are Fun!
I Can Help You Get Your Book Done!
"Great attitude and amazing talent!"
Patricia Fitzgerald, The Detox Solution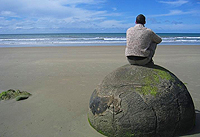 "I wanted the best editor... so I took The Self-Publishing Manual to Robin Quinn."
Dan Poynter, Para Publishing

"Robin Quinn is a very talented writer."
Ghost client, alternative health title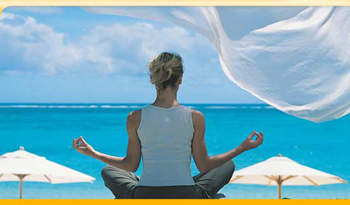 "Working with Robin was such a pleasure. I look forward to working with her again."
Ghost client, spirituality title