FREE CONSULTATION
CALL NOW!

Articles
What's in a Name?
10+ Tried and True Formulas for Title Success
by Robin Quinn
One of the most important elements in a book's success is a well-chosen title. It will play the role of an ambassador, for many times a title is the first aspect of the book that someone encounters. When choosing a title, you need to pick a phrase that will represent the book well as it moves into new territory. To support your creative process, here are 10 title formulas (plus one bonus approach!) that have contributed to the success of nonfiction books time and time again.

1. Promises, Promises: How will your book change the reader's life? For almost every subject, there is some promise that can be determined. Titles that make a promise to the reader have included Eat More, Weigh Less by Dean Ornish (followed by Eat Great, Lose Weight by Suzanne Somers), The Worst-Case Scenario Survival Handbook by Joshua Piven and David Borgenicht (a title that implies that, yes, you too will survive!), How to Retire Rich: Time-Tested Strategies to Beat the Market and Retire in Style by James O'Shaughnessy, and Lose Those Last 10 Pounds by Denise Austin.

2. The Numbers Game: Glancing over the shelves at your local bookstore, you'll see many titles that use the numbers formula. (Yes, I even chose it as the framework for this very article!) Titles playing the numbers game are 8 Weeks to Optimal Health by Andrew Weil, 10 Things I Wish I'd Known: Before I Went Out into the Real World by Maria Shriver, 100 Ways to Motivate Yourself by Steve Chandler, Eight Steps to Seven Figures: The Investment Strategies of Everyday Millionaires by Charles B. Carlson, and 24 Essential Lessons for Investment Success by William J. O'Neil.

3. Sex Sells: Some titles grab a book purchaser's attention with a sexy appeal as in The New Sensual Massage: Learn to Give Pleasure with Your Hands by Gordon Inkeles, Jump Up and Kiss Me: Spicy Vegetarian Cooking by Jennifer Trainer Thompson, Dining in the Raw by Rita Romano (on natural cuisine), or Sex and Rockets: The Occult World of Jack Parsons by John Carter.

4. The Best/The Greatest/The Worst: Try using superlatives in your title, at either extreme. For the Best, there's The Best American Short Stories of the Century edited by John Updike and Katrina Kenison and Getting the Best Out of Your Juicer by William Lee. For the Greatest, The Greatest Generation by Tom Brokaw. And for the Worst, how about Suck. Worst-Case Scenarios in Media, Culture, Advertising, and the Internet.

5. New! New! New!: Some titles announce a cutting-edge approach, such as New Choices in Natural Healing for Women edited by Bill Gottlieb and New Rules for the New Economy by Kevin Kelly.

6. Contrary Point of View: Here the title takes a point of view that goes against conventional wisdom and/or experience. With his title The Magic of Conflict, author Thomas F. Crum urges readers to look at conflict in a different way. The name Walking with Dinosaurs from Tim Haines gives us fuel for our imagination and leaves readers wanting to take an extraordinary stroll. Calvin Ezrin's title Your Fat Can Make You Thin stops us in our tracks and makes us wonder how this could be possible. Note that sometimes a contrary P.O.V. is blended with a sense of humor as reflected in There's No Such Thing as Free Speech and It's a Good Thing Too by Stanley Fish.

7. The Power of Humor: Roseanne Barr once pointed out that humor is powerfully disarming. Some authors decide to disarm their potential customers by making them laugh (or at least smile) in the bookstore aisles. Funny titles include Cooking with Two Fat Ladies by Clarissa Wright and Jennifer Patterson, Who Moved my Cheese? by Spencer Johnson, Feel this Book by Ben Stiller and Janeane Garofalo (a spoof on self-help), and Cliques, Phonies & Other Baloney by Trevor Romain (for children on cliques and stereotyping).

8. Regionalize & Spin-Off: With this formula, you reach out to residents of a certain locale or cover a specific geographical area for all readers. The initial book may then pave the way for spin-offs at new locations. Examples are The Wildflower Gardener's Guide (with versions set in various regions of the US) and the cookbooks Café Japan and Café Brazil.

9. Money Hungry: Enhancing the reader's ability to generate money is a popular appeal. Such titles have included Make Money with Your PC by Lynn Walford, Writing for Dollars: 75 Selling Tips for the Freelance Writer by J. McCollister, and Negotiating Your Salary: How to Make $1000 a Minute by Jack Chapman. (How many of you want to read that last one?)

10. Secrets Revealed: With all the secrets told over the years, it's surprising that there's any left! But somehow these ideas are found, and this formula continues to draw in book purchasers. Secrets shared with readers have included The Secret Language of Relationships by Gary Goldschneider and J. Elders, Secrets of Natural Health by Earl Mindell, What the IRS Doesn't Want You to Know by Marvin Kaplan and Naomi Weiss, and Amazing Medicines the Drug Companies Don't Want You to Discover.

Bonus Formula - Play on Words: (This one is so important, I had to include it!) Phrases that are already in the minds of readers can be a great jumping off point for a title. Book names along this line are Every Pitcher Tells a Story by Seth Swirsky (about baseball's greatest pitchers), Look before You Love by Nancilee Wydra (using Feng Shui techniques to evaluate a potential mate), and Mirth of a Nation edited by Michael J. Rosen (billed as a celebration of modern humor). Or you may just use the same familiar wording in a new way, as in Get Happy: The Life of Judy Garland by Gerald Clarke.

Some topics will naturally lend themselves more to one formula than the others on this list. Other times, it can be fun to run a book idea through most of the formulas to see what you can come up with. This process may eventually lead you to create a winning name for your book based on one of the formulas, or it can propel you in another direction that works.
Now that you've read this article, you're likely to notice some of the other formulas for titles that are popular today. You'll also see that there are book names which are great simply because they're smart, attention-getting, and appropriate. Clever titles that break the mold have included My Sister from the Black Lagoon by Laurie Ann Fox (about growing up with a mentally ill sister). It's one of my personal favorites.

When should you create your title? I recommend doing so early in the game -- at the planning stage when you're laying out the chapters. That way, the title will be deeply reflected throughout the entire book, adding color and charm.
More articles by Robin Quinn are on this site.
To inquire about reprints or reposting any of the articles,
write to her at quinnrobin@aol.com.

Contact Information
Principal Contact

Robin Quinn, Lead Writer & Editor

Telephone

310/838-7098

FAX

310/838-7098 (call first)

Postal address

10573 W. Pico Blvd., #345, Los Angeles, CA 90064

Electronic mail

General Information: quinnwordforword@aol.com


Have a Happy Day!
Books are Fun!
I Can Help You Get Your Book Done!
"Great attitude and amazing talent!"
Patricia Fitzgerald, The Detox Solution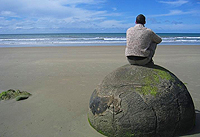 "I wanted the best editor... so I took The Self-Publishing Manual to Robin Quinn."
Dan Poynter, Para Publishing

"Robin Quinn is a very talented writer."
Ghost client, alternative health title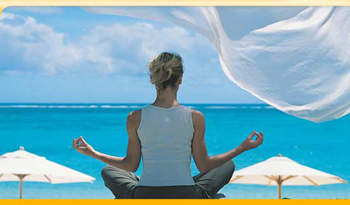 "Working with Robin was such a pleasure. I look forward to working with her again."
Ghost client, spirituality title